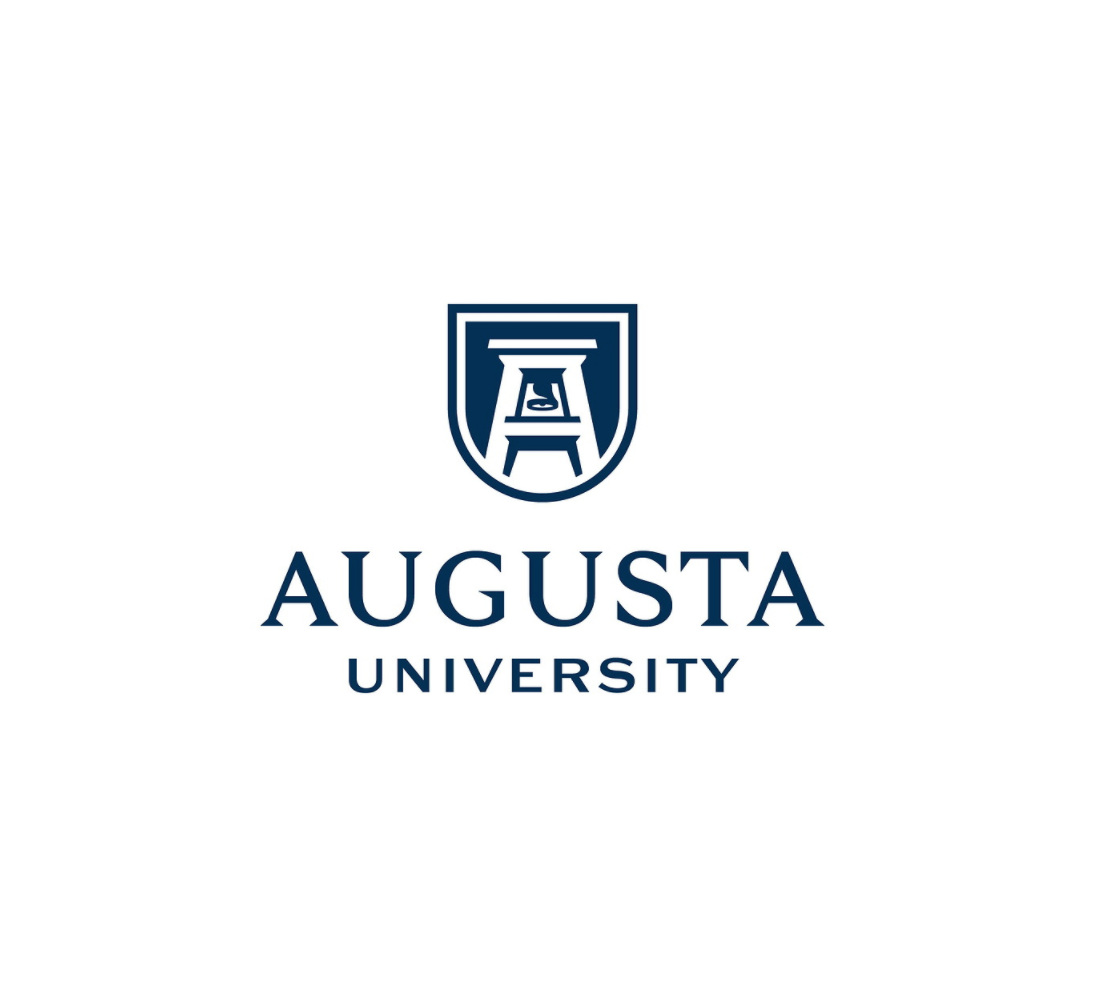 Clinical Research Operations Coordinator - Research Development Services
Augusta University
Job Description
Clinical Research Operations Coordinator - Research Development Services
Job ID:
255805
Location:
Augusta University
Full/Part Time:
Full Time
Regular/Temporary:
*
About Us
Augusta University is Georgia's innovation center for education and health care, training the next generation of innovators, leaders, and healthcare providers in classrooms and clinics on four campuses in Augusta and locations across the state. More than 9,000 students choose Augusta for educational opportunities at the center of Georgia's cybersecurity hub and experiential learning that blends arts and application, humanities, and the health sciences. Augusta is home to Georgia's only public academic health center, where groundbreaking research is creating a healthier, more prosperous Georgia, and world-class clinicians are bringing the medicine of tomorrow to patient care today.
Location
Augusta University - Health Sciences Campus: 1120 15th Street, Augusta, GA 30912
College/Department Information
Research Development Services (RDS) provides support for obtaining approval for use of Augusta University Medical Center, Clinics, Ancillary Services, Medical Records, and Patients (recruited from or using these services) that will be used during the conduct of a research study. RDS provides support for accessing the following hospital resources and services for research purposes: using AU Medical Center facilities including hospitals and clinics for research visits; liaison for AU Medical Center to establish processes for scheduling research visits or procedures within AU Medical Center locations; supporting research budget development through Medicare cost analysis, Coverage Analysis, and prices for AU Medical Centers and AU Medical Associates; requesting hospital services such as Radiology, Pathology, Clinical Research Pharmacy, Tumor Bank, Blood Bank, etc., for research; accessing data in the Electronic Medical Record (EMR) and within hospital databases.
Job Summary
The Research Operations Coordinator will serve as an institutional resource for all clinical trials, related software, including our clinical trials management system (CTMS) and our electronic medical record (EMR). Working with the AU/AUHS IT and AU Clinical Research Teams, the incumbent will be the liaison between investigators and their research teams with those software and processes including access related issues between the CTMS and the EMR. In addition, they will work collaboratively with other system/application Administrators to ensure the efficient delivery of clinical research services and support.
Responsibilities
The duties include, but are not limited to:
Clinical Trial Management System:
Administration for the clinical trials management system (CTMS) and the electronic medical record (EMR) system: Maintain detailed records and prepare communication as needed. Participate in continuous improvement initiatives to enhance research service efficiencies. Participate in selected inter-departmental meetings, conferences, conference calls and planning. Communicate effectively with clarity and transparency. Innovative critical and creative thinking to evaluate and solve issues. Provide exemplary service to customers reaching out and supporting users in a proactive and positive manner, including at their work sites. Write or contribute to the development of standard operating procedures, policies, and training guides. The incumbent will also be responsible for planning training materials, sessions and communicating this information with the end users. As directed coordinate and/or be the lead on special projects.
Coverage Analysis:
Working with the coverage analysis team, assist with reviewing clinical research protocol documents and conducting coverage analyses and research billing plan reviews for clinical research studies conducted at AU. As directed, provide guidance to investigators and their research teams.
OnCore Administration:
Working with the Oncore team, assist with registering protocols, creating calendars in the CTMS and provide back up to the Veeva Vault system. As directed, provide guidance for system related issues to investigators and their research teams.
Clinical Trials Administration:
Assist with Clinical Trials.gov, IDE and IND submissions and processes.
Other:
Perform other duties as assigned.
Required Qualifications
Bachelor's Degree from an accredited college or university in a related field with a minimum of 5 years of experience in Research
Preferred Qualifications
Knowledge of CTMS (such as OnCore), Medicaid Cost Analysis, and/or e-regulatory software (such as Veeva Site Vault).
Knowledge, Skills, & Abilities
Ability to maintain confidentiality. Excellent interpersonal, written, and verbal communication skills. Technically savvy and able to learn new software applications easily. Proficient in Microsoft Office and other computer software/databases. Ability to maintain confidentiality and develop and implement goals and action plan. Detail-oriented with strong analytical, problem solving, decision making and organizational skills. Self-starter with demonstrated ability to maintain accountability, work independently and contribute creatively while functioning as a part of a cooperative and coordinated team. Knowledge of Project management techniques and tools. Clinical Research processes. Clinical billing requirements, scheduling, and clinical orders processes. HIPPAA, IRB and compliance data and Data security processes for PHI storage and access.
Shift/Salary/Benefits
Shift: Days; Monday - Friday (Work outside of normal business hours may be required)
Pay Grade: 15
Salary to be commensurate with qualifications of selected candidate within the established range (generally minimum-midpoint) of the position
Recruitment Period: Until Filled
Augusta University offers a variety of benefits to full-time benefits-eligible employees and some of our half-time (or more) employees.
Benefits that may be elected could include health insurance, dental insurance, life insurance, Teachers Retirement System (or Optional Retirement Plan), as well as earned vacation time, sick leave, and 13 paid holidays.
Also, our full-time employees who have been employed with us successfully for more than 6 months can be considered for the Tuition Assistance Program. Consider applying with us today!
Conditions of Employment
All selected candidates are required to successfully pass a Background Check review prior to starting with Augusta University.If applicable for the specific position based on the duties: the candidate will also need to have a credit check completed for Positions of Trust and or approved departmental Purchase Card usage.The primary work location for this position is within the Augusta University Medical Center or other Augusta University Health System Clinic Space and is subject to the Centers for Medicare & Medicaid Services guidelines. The selected candidate will be required to provide proof of COVID vaccination or an approved exemption. Your application to this position confirms you are aware of this requirement and agree to provide proof of either COVID vaccination or our organization's approval of a medical or religious exemption.All employees are responsible for ensuring the confidentiality, availability, and integrity of sensitive [patient, student, employee, financial, business, etc.] information by exercising sound judgment and adhering to cybersecurity and privacy policies during their employment and beyond.
Other Information
This position is also responsible for promoting a customer-friendly environment and providing superior service to our patients, students, faculty, and employees. "Augusta University is a patient-and family-centered care institution, where employees partner every day with patients and families for success." Augusta University is a tobacco-free environment, and the use of any tobacco products on any part of the campus, both inside and outside, is strictly prohibited.
Equal Employment Opportunity
Augusta University is proud to be an equal opportunity employer welcoming applicants from underrepresented groups, including individuals with disabilities and veterans.
How To Apply
Consider applying with us today!
https://www.augusta.edu/hr/jobs/
search Job ID: 255805.Select University Faculty & Staff > External Applicants if you are a candidate from outside the university.Select University Faculty & Staff > Internal Applicants if you are a current university employee.If you need further assistance, please contact us at 706-721-9365.
To apply, visit https://careers.hprod.onehcm.usg.edu/psp/careers/CAREERS/HRMS/c/HRS_HRAM_FL.HRS_CG_SEARCH_FL.GBL?Page=HRS_APP_JBPST_FL&Action=U&FOCUS=Applicant&SiteId=12000&JobOpeningId=255805&PostingSeq=1
Copyright ©2022 Jobelephant.com Inc. All rights reserved.

Posted by the FREE value-added recruitment advertising agency
jeid-ed1a0560836cd643b250423e40f91efa
Preferred Years Of Experience:
5
Year(s)
Education Required:
4 Year Degree - BS